Dzisiaj przybijamy piąteczkę 🙂 Jest to już druga edycja niesamowitej akcji  HIGH FIVE 🙂 Blogerzy biorący w niej udział przedstawią 5 pomysłów wiosennych dopasowanych do odpowiedniej grupy wiekowej.

Podejmując wyzwanie i przygotowanie gier ruchowych, które możemy wykorzystać na świeżym powietrzu postanowiłam uwzględnić  w tym poście rady z grona moich kolegów i koleżanek wychowania fizycznego, z którymi mam przyjemność współpracować.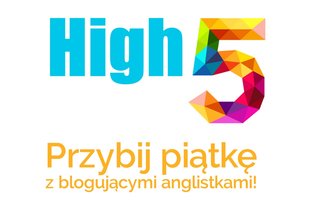 Uważam, że rola nauczyciela w czasie prowadzenia zabaw i gier jest niezwykła. Tak sobie myślę, że po pierwsze nie tylko zapoznaje uczestników z treścią, regułami zabawy, ale przede wszystkim  dba o przestrzeganie zasad fair play i zwraca szczególną uwagę na bezpieczeństwo dzieci. Po drugie ogłasza wyniki, a to w cale nie jest takie łatwe gdyż każdy chce wygrać. Myślę, że podczas gier i zabaw, nie tylko na świeżym powietrzu, nauczyciel powinien bacznie obserwować i interweniować w razie potrzeby.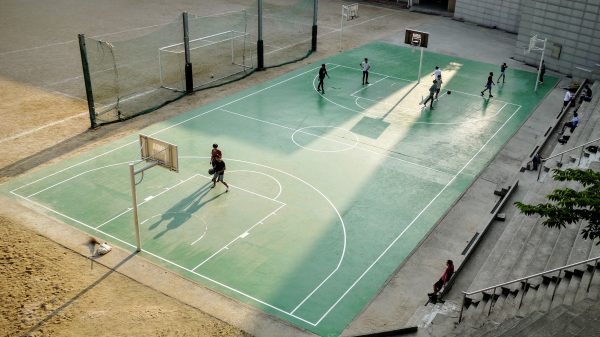 Pamiętajcie o konieczności dokładnego przygotowania się do prowadzenia zabaw i gier ruchowych oraz używania gwizdka, klaśnięcia, zapowiedzi lub z góry określonego hasła jako znaku rozpoczęcia, przerwania lub zakończenia zabawy gdyż trzeba zapanować nad grupą. Możecie wierzyć mi na słowo, że to ważny element planowania gier na świeżym powietrzu aby uniknąć "bałaganu". No to do dzieła…
GRA NR 1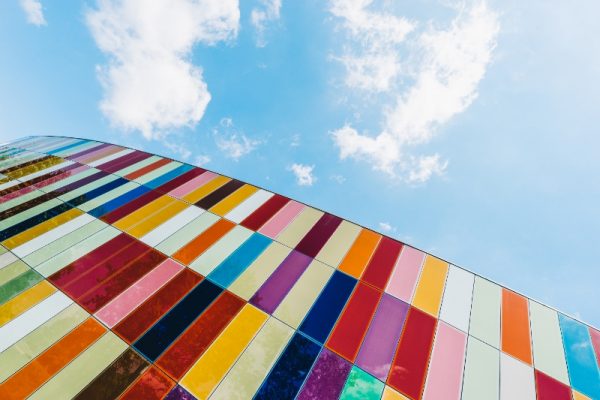 Pierwszą grę, którą wam zaproponuję to: "Znajdź swój kolor"
Liczba uczestników – dowolna.
Boisko – dowolne.
Przybory – 2 chorągiewki i szarfy w dwóch kolorach.
Ustawienie – luźna gromadka.
I na czym to polega? Już piszę… Rozpoczynamy od powtórzenia/wprowadzenia nazw kolorów.  Przygotowujemy karty z obrazkami lub jak kto woli z zapisem słownym danego koloru albo przedmioty. Wszystko zależy od naszej kreatywności i wieku dzieci. Zanim otrzymają szarfę powinni nazwać w jakim kolorze ja mają. Następnie po otrzymaniu kolorowych szarf uczniowie ustawiają się w 2 rzędach, a następnie rozbiegają się w dowolnych kierunkach lub po prostu chodzą po boisku. Możemy poprosić aby dzieci podczas spacerku zaśpiewały dowolną  piosenkę w j. angielskim, której nauczyły się podczas zajęć lub recytowały wiersz albo liczyły. I tak sobie chodzą, skaczą lub biegają i w pewnym momencie wykonują wydane przez nauczyciela polecenia "stop", "close your eyes". W tym czasie nauczyciel zmienia miejsce ustawienia chorągiewek, prosi o otwarcie oczu (open your eyes) i woła "biegiem do swych chorągiewek". Dzieci słysząc to hasło otwierają oczy i biegną w kierunku swoich chorągiewek, przy których ustawiają się w rzędach. Wtedy nauczyciel podchodzi do grup i prosi aby wymienili np. 5 nazw zwierząt, 5 nazw  produktów spożywczych. Grupa, która odpowie na większość pytań zadanych przez nauczyciela wygrywa. Czyli zbierają punkty, które mobilizują ich do działania.
Wiecie przecież, że tę grę można modyfikować na różne sposoby, można powtórzyć zarówno zwroty komunikacyjne jak i słownictwo.
Wszystko zależy od ciebie drogi nauczycielu.
GRA NR 2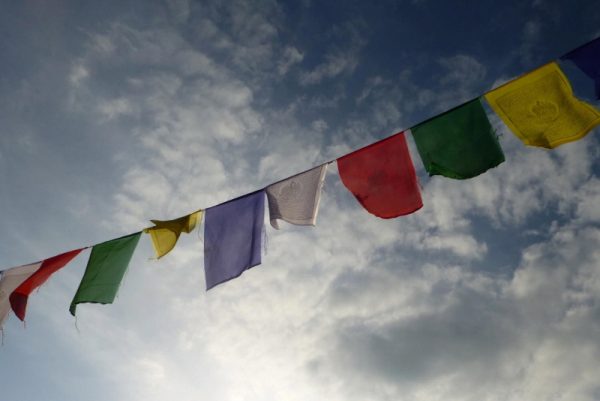 Druga gra z pięciu gier, które Tobie zaproponuję  to: "Mijanie".
Jak zwykle liczba uczestników jest  dowolna jak i boisko.
Jakich potrzebujesz przyborów?
– tarcza w 2 kolorach ( czerwona z jednej strony, a z drugiej zielona, chorągiewki.)
Taka moja mała podpowiedź:  tarcze wykonałam z kolorowego brystolu co oznacza, że nie poniosłam wielkich kosztów finansowych.
Uczniów ustawiamy w 4 równych  grupach. Każda grupa staje rzędem w jednym rogu boiska(przy chorągiewce, którą wcześniej pozostawił nauczyciel jako znak ustawienia członków gry). W środku między grupami powinien swoje miejsce znaleźć nauczyciel, który staje bokiem do 2 grup dając im znak rozpoczęcia zadania.
Co dalej? Nauczyciel zwraca się bokiem do 2 grup dając im znak aby zmieniły miejsce po przekątnej, przy czym jedna grupa mija go z przodu, a druga zaś z tyłu. Gdy grupy zajmą miejsce  poprzedników i ustawią się tak, jak oni poprzednio( czyli np. stojąc na jednej nodze), wówczas nauczyciel zwraca się bokiem do 2 następnych grup, dając im znak, aby w podobny sposób zmieniły miejsca i zajęły nowe stanowiska. Jest to fajna gra na powtórzenie figur geometrycznych, kierunków świata, zwrotów ułatwiających poruszanie się np. na boisku, w mieście, czyli prawe, lewo, idź prosto. Wszystko zależy od inicjatywy nauczyciel. Możemy urozmaicić grę wprowadzając tarczę, która trzyma nauczyciel. Przez podniesienie tarczy do grupy nauczyciel daje sygnał grupie, w stronę której skierowany został kolor zielony tarczy, że "droga wolna". Wtedy rusza ona z miejsca. Kolor czerwony oznaczający "stój" nie pozwala na ruch stojącej naprzeciw grupie. Przez szybkie zmiany ustawienia tarczy nauczyciel wprowadza w ruch coraz to inne grupy, które zmieniają szybko i sprawnie miejsca. Uczniowie, którzy  nie wykonają poprawnie zadania, a będzie ich kilku losują kopertę  z zadaniem do zrobienia. Koperty z zadaniami przygotowujemy sobie wcześniej.
GRA NR 3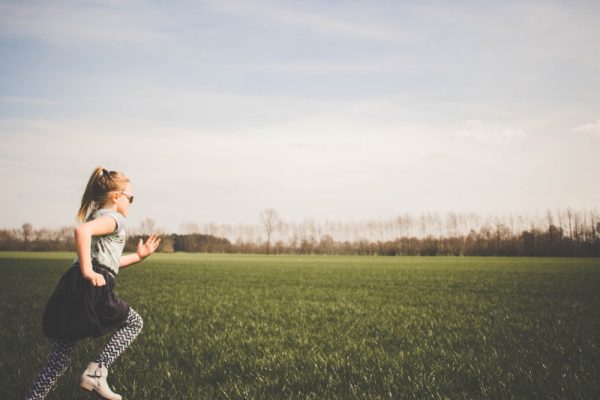 Trzecia i chyba najbardziej popularna wśród klas pierwszych to gra  "Zamarzanie i odmrażanie"
Liczba uczestników jest dowolna.
Przybory: magnetofon (przygotuj muzykę).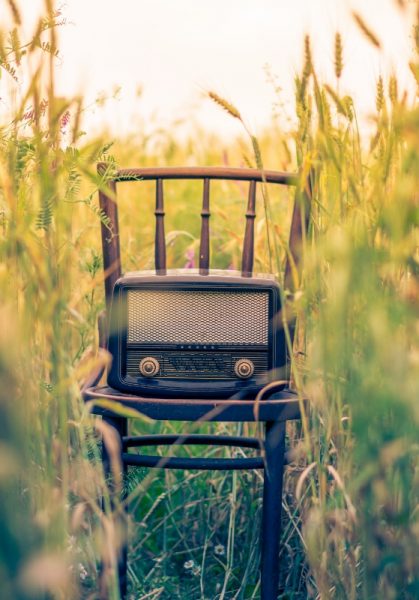 Dzieci nieruchomo stoją w kręgu (są przecież zamrożone). Nauczyciel włącza muzykę i wymienia części ciała, oczywiście w j. angielskim, które się zamrażają, a więc  mogą się poruszać np. palce, głowa. Każdy porusza się na swój sposób i zamrażamy kolejne części ciała, które zostają unieruchomione. Następnie uczeń zamienia się rolą z nauczycielem  i wydaje polecenia czyli zamraża kolejne części ciała.
GRA NR 4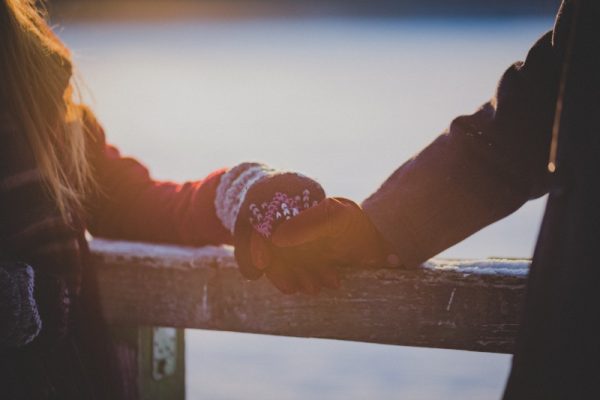 Odliczmy i pojawia się opis gry nr 4:  "Domino"
Gra ta polega na łączeniu takich samych elementów. Nauczyciel staje na środku i mówi, oczywiście w języku angielskim, "Kto ma np. czerwone spodnie lub Jest ubrany w…"Osoba, które ma na sobie wywołany kolor lub część garderoby chwyta jak najszybciej nauczyciela za rękę tworząc tzw. pierwszy element domina i  prosi do siebie kolejną osobę, która np. Kto ma zieloną bluzę. Zabawa ta umożliwia nam powtórzenie nazw kolorów, części garderoby oraz zwrotów.
GRA NR 5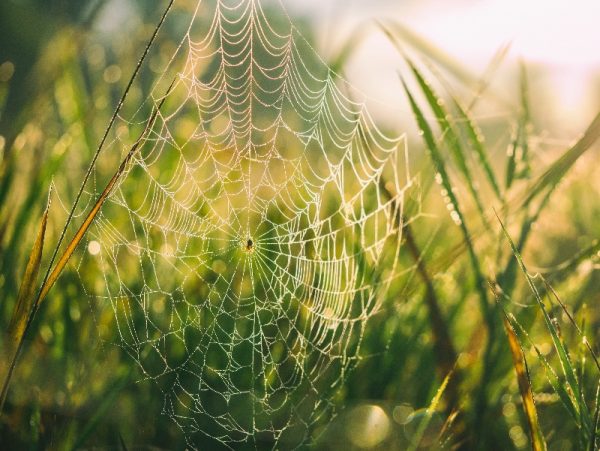 I pojawia się nasza magiczna piąteczka… "Pajęczyna"
Liczba uczestników: dowolna.
Przybory: włóczka lub sznurek.
Przebieg: Uczniowie tworzą  duże koło. Następnie rzucają do siebie włóczką, osoba, która złapie jako pierwsza jej początek rozpoczyna tworzenie pajęczyny. Zanim rzuci włóczkę dalej uczeń powinien wypowiedzieć słowo, które  ma przetłumaczyć lub pytanie, na które powinien odpowiedzieć. Kolejny uczestnik gry, który złapie włóczkę wypowiada słowo i rzuca dalej i tak w nieskończoność można grać. Fajnie jest też zmodyfikować, utrudnić lub urozmaicić i poprosić uczniów aby opisali do kogo rzucają włóczkę nie używając imienia danej osoby czyli  "Ma długie blond włosy i niebieskie oczy". Dzięki tej zabawie możemy powtórzyć opis osoby, przymiotniki, części ciała i tylko co sobie zapragniemy.
Podsumowując pamiętajmy, że gry i zabawy, nie tylko ruchowe, zwłaszcza na świeżym powietrzu dobieramy w zależności od:
-możliwości terenowych,
-zainteresowań dzieci bo to co sprawdziło się w moich grupach może nie sprawdzić się w waszych,
-rozwoju uczestników oraz sprzętu, który posiadamy.
Zapraszam Was na pozostałe wpisy dziewczyn z High Five 🙂
Edyta Pikulska – 5 wiosennych muzycznych inspiracji
Englishake – 5 kroków do zdania egzaminu! Sposób na wiosenne powtórki przedegzaminacyjne
English Freak – 5 wiosennych kart pracy
English-Nook – 5 brytyjskich tradycji wiosennych
English Tea Time – 5 wiosennych ćwiczeń językowych poziom A2/B1
Funglish – 5 pomysłów na wiosenny speaking
Hangielski – 5 wiosennych gadżetów na zajęcia z dziećmi
Head Full of Ideas – Wiosenne puzzle w 5 odsłonach
Let's read in English – SPRING into READING – czyli 5 wiosennych propozycji książkowych
SPRING into READING – czyli 5 wiosennych propozycji książkowych
Londonopoly – 5 wiosennych gier do druku na zajęcia z dziećmi
Małe duże – 5 wiosennych zabaw w sali
Ola Dykta– 5 sposobów na rozszerzoną rzeczywistość: wiosenne zajecia językowe
Pomysły przy tablicy – 5 wiosennych gier z klamerkami
5 wiosennych gier z klamerkami